Chateau Du Clair De Lune is in a 19th-century manor house located 4 km from the centre of Biarritz.
The rooms are split between the manor house and the hunting lodge. Each room has a flat-screen TV with satellite channels, bathtub or Italian shower, safe, hairdryer and minibar. Rooms in the hunting lodge have a private terrace with garden or park view.
The Chateau's manor house has a lounge and library. Guests are invited to enjoy Chateau Du Clair De Lune's 8 hectares park, which is full of roses, magnolia and rhododendron.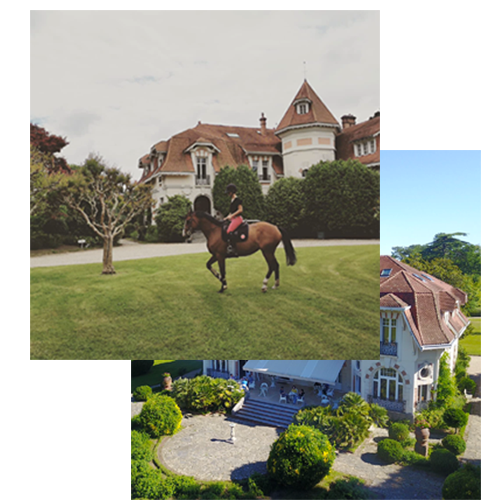 During your stay, we suggest you to walk through our 8 hectares park.The property is decorated with trees and bushes of different scents, and aromas : mimosas, rhododendron, camellias, and many of other species greet us in this garden full of antique romanticism.